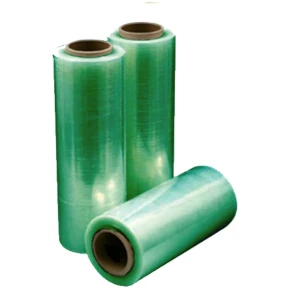 Oxo-Biodegradable Stretch Film
It is a 7-layer coextruded film with Symphony's D2W biodegradable Oxo additives, which provide rapid degradation.
Among its main advantages are:
Environmental friendly.
Protects the pallet from dirt and bad weather.
Its high performance allows you to maximize its use.
Its high resistance to puncture prevents cuts and tears.
Holds load safely.
Varieties
Conventional manual:
We have gauges of 60 gauge.
Automatic machine:
We have gauges from 60 to 80 gauge.